three blogs by aleXander hirka
Tempest-tossed In Brooklyn
Occasional word and image reports from life and exploration in Brooklyn, New York.

Anomaly Works NYC
Collaborative Works by T. Remington and aleXander hirka

Notes of a Soulless One
Chafed and amused by mass culture, religion, politics and the rest of the human freak show … Serving up vital thoughts, miscellaneous snickers, urgent rants, guiding links, and the existential kitchen sink.
.
Another beginning!
This is the new website for aleander hirka.

Like the Second Avenue subway, much construction is going on here,
below the surface.
For now, very limited content available.
Take a look around, and feel free to contact aleXander via email.

Onward!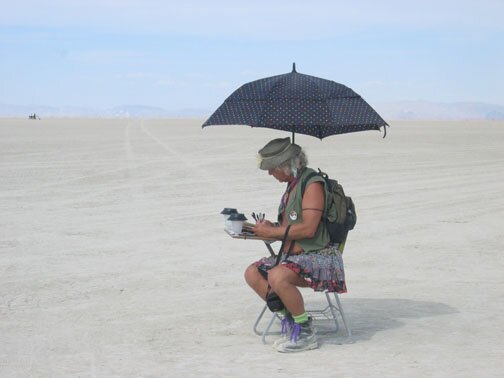 aleXander hirka at the Burning Man Festival, Black Rock City, Nevada, 2006